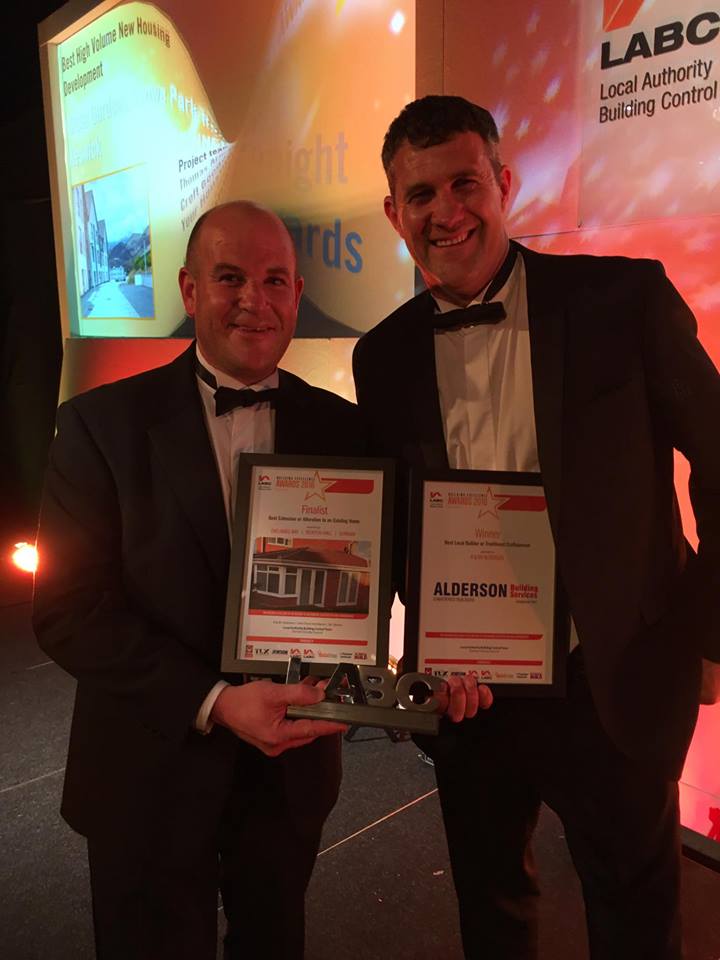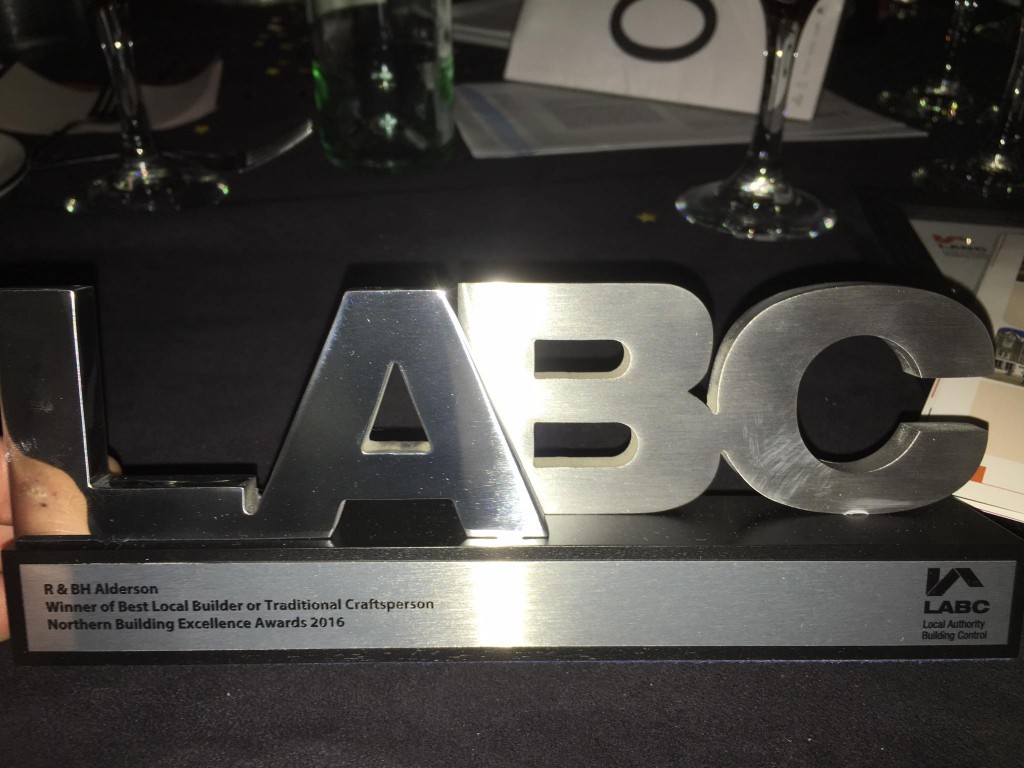 Well I am very proud to announce that R & BH Alderson are the proud winners of the LABC Building Excellence awards 2016 for Best Local Builder.
I would like to thank all of our staff for doing an outstanding job and in maintaining the highest quality in workmanship that we as a company pride ourselves on, thus, enabling us to achieve this prestigious award and confirming our belief that we are Durhams number 1 small builder. 
We will now be automatically nominated for the national awards held in November in London and will keep you posted on this.
Many thanks
Greg & Ian .