In 1921 Robert William Alderson founded funeral and joinery business behind the present Spar shop in Ushaw Moor. What he could not have known at the time was that this one man business would still be passed from father to son through four generations and that 100 years later Alderson's would be a thriving local business renowned throughout the region for the high quality and superior level of service they provide.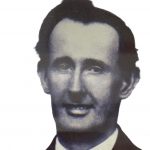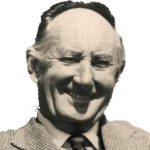 From the business humble beginnings Robert William Alderson moved into a purpose made joiner shop at St. Luke's Church, then on to the company's present premises in the centre of the village in 1935. In the hands of Robert William's son, Bernard, the business continued to grow and thrive until Bernard retired at 65.
In 1974 Robert Alderson, the third generation, took over the building side of the firm after working as a surveyor on large building projects and obtaining a degree in building and rapidly expanding the building side of the business with Tom Nichols as contracts manager. In 1997 Greg joined the office working with Robert after serving his apprenticeship. He has since taken the business to another level.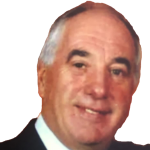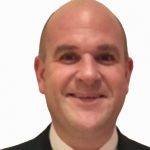 Greg Alderson who is now the fourth generation has achieved his HNC qualification, and is now running the family business along with our company`s highly experienced contracts manager Ian Dunn who also achieved his HNC, to continue building the business and enhancing the reputation his father, grandfather and great grandfather worked so hard to achieve.
Today Alderson Building Services believes the key to making your dream home a reality is working with a respected, experienced and professional company. We have 100 years of experience, skill and knowledge which has been handed down from generation to generation, in this time we have perfected our trade, and are a highly reputable builder in the North East of England. In 2016 and 2018 the business won LABC award winner for outstanding work.
We appreciate how significant improving your home can be, the dreams and desires we all have to extend/renovate or modernise can make a home into a dream home, we want this process to be one of the most exciting experiences of your life. No matter how large or small the work carried out, the decision is not to be taken lightly, that is why Alderson Building Services wants to work with you, giving you reassurance, care and effort in every step along the way as we help to make your dreams a reality.
Alderson Building Services is the company whose quality control and guaranteed satisfaction help to assure customers of a managed building experience, from the first meeting to the end of the project we will work together. Our aim is to keep the customer informed at every point during the work, our schedule ensures progress is made daily in order for the project to be completed in a timely manner.
We use subcontractors and skilled craftsmen on every job.
We specialise in –
Single & two story house extensions/ brick and stone
Sun rooms
Bi folding doors
Roof lanterns
Fully fitted kitchen & tiling
Alterations
Loft conversions
Bathroom modernisation
Boilers/ radiators
Wood window Manufacturer/ box windows
Staircases
Paving
UPVC windows/doors
Plans drawn by experienced designer
Listed building renovation
In a market where reputation matters, we pride ourselves on not only providing high quality workmanship but on having an excellent aftersales service also. Many of our customers give us repeat business as they know we carry out the job through from the first hole excavated to the final sweep on completion!
Robert (FCIOB) and Greg (MCIOB) are immensely proud to be able to celebrate the centenary of Alderson Building Services. They would like to take this opportunity to thank everyone who has supported the company. The loyal and professional workforce past and present,  have helped to maintain the high standards and reputation of the company.
We have been very lucky to have Joan successfully running our office for over 30 years who works tirelessly to ensure the smooth running of the office.